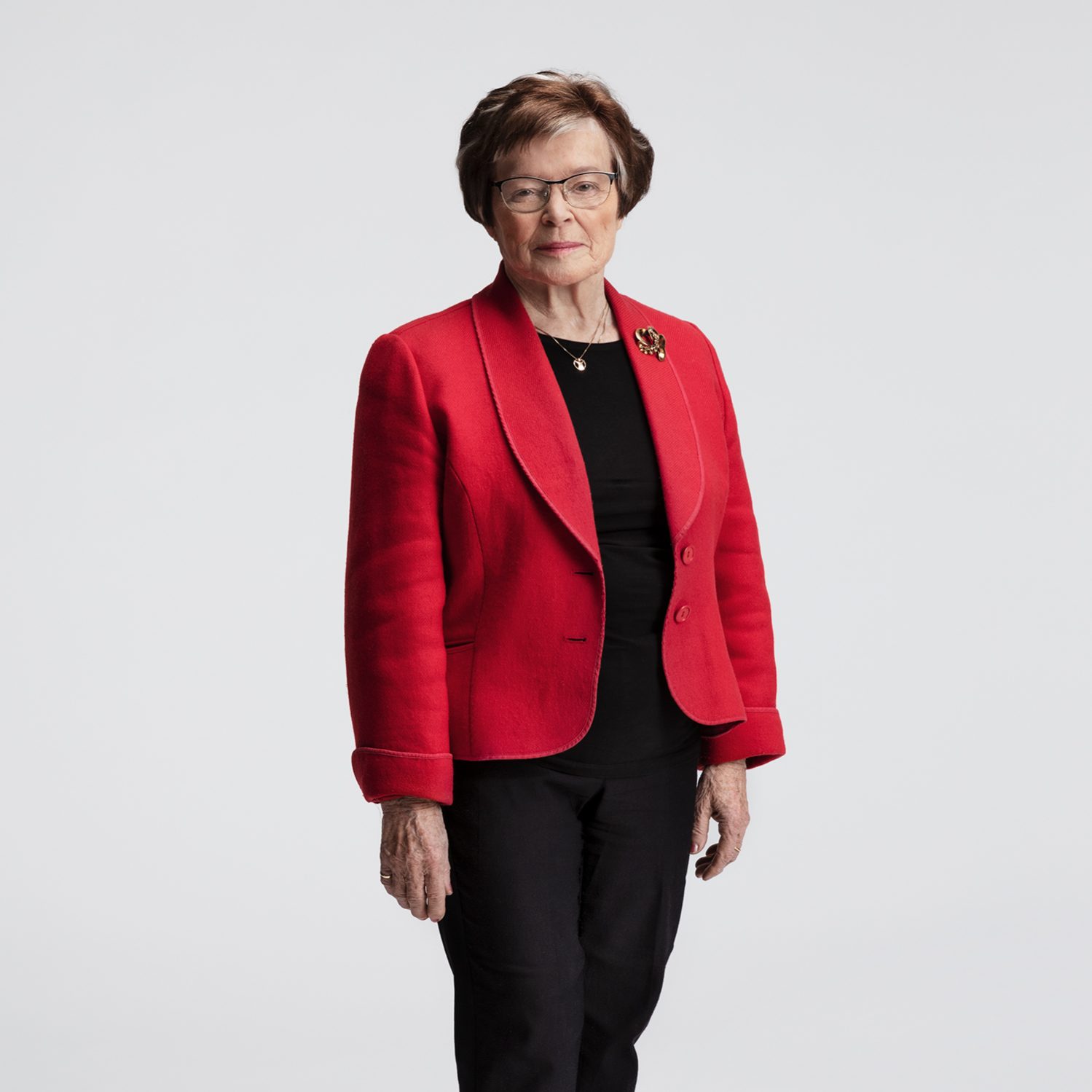 181
Gunvor Brettschneider
"Senior power for politics – the elderly need to be heard in society. Elderly people must be regarded as a valuable asset and a resource, not as a burden or problem. Well-being must comprise and include all of us."
I am a pensioner with many years of experience in politics and even longer experience in social policy. I was a member of the social services, health and combined social services and health boards of the City of Helsinki for over 16 years, a vice-member of the Helsinki City Council for 12 years and a City Council member for four years. I began my working career as a nurse and went on, after further studies, to serve as a social worker with the Pelastakaa Lapset / Rädda Barnen (Save the Children) organisation, as a lecturer in social work and later rector of the Swedish School of Social Science in Helsinki, as social welfare attaché at the Finnish Embassy in Stockholm, and finally as acting rector of Nopus – the Nordic Council of Ministers' advance training programme for leading officials in the social welfare sectors.
After retirement and returning to Finland, I became involved in the Swedish People's Party of Finland (SFP) and politics. I am a charter member of Förbundet Svenska Seniorer i Finland, the SFP's association of senior citizens, of which I have been the secretary and chairperson. I am currently the association's vice-chairperson and the chairperson of its Uusimaa region chapter. I have had, and continue to have, several positions of trust in the SFP.
Volunteer work has always been close to my heart. At present, I am a chairperson, vice-chairperson and board member of several social welfare and health-care organisations, such as Helsingfors Svenska Reumaförening, De Sjukas Väl and Helsingfors Mission.
I have been trained as a nurse and a medical social worker and I hold a master's degree in social science, my major subject being social policy.
I like to read, spend time with family, relatives and friends and to take part in various social activities. In the summer, I enjoy staying at my country house, Ljungbranten on the island of Kemiö, with my husband, Dean Urpo Kokkonen, where I tend to my miniature garden and pick berries and mushrooms.
Important political topics
A safe old age
We need a new vision and new attitudes concerning the growing number of the elderly in our society. The increasing proportion of older people is often considered a burden and a problem in public debate. Many older people feel that they are being blamed for "costing too much". We do not want to be regarded as "problem waste" – as a representative of the older generation once stated. On the contrary, the growing number of elderly citizens, up to 100-year olds, shows that we live in welfare society that takes care of its members. This is a valuable asset that we can be proud of.
When an elderly person needs support, treatment and care provided by society, the situation must not lead to cases of neglect and vulnerability, as reported in the media over the past few weeks. The Swedish People's Party's senior citizens' association has advocated for several years for establishing an elderly citizens' ombudsman's office at the national level and possibly similar offices at the municipal level. In the discussion over the past few weeks regarding cases of poor treatment of residents in various care facilities it has emerged that it is difficult for care personnel as well as residents and their family members and relatives to have their voice heard when encountering errors and failings in the care of the elderly. We need an official body with sufficient authority to safeguard the rights of older citizens, one that can be contacted to prevent care from becoming neglect.

Safety and social security
There are many who are not well in our society. Large numbers of child and young people suffer from loneliness and the feeling of being outsiders. We must invest more effort in preventive measures and work among children and young people so that no one feels left out. There is also increasing poverty among single parents and elderly people. We must ensure that economic support will include everyone in the welfare society. Well-being does not stem solely from sufficient access to material resources. Participation, access to culture and other meaningful leisure activities are also important for our well-being.


Health care
At the very moment that I was writing this, the Finnish government resigned, an event that also halted the implementation of its wide-ranging plans for a reform of health and social services and regional government. This was good news! We need new approaches to social and health services, but I agree with those within the SFP who feel that gradual and controlled reforms based on existing structures is the best policy to follow. Care and treatment must be close to you and you must have the right to participate in the processes of treatment and care.
More together
SFP ELECTION PLATFORM 2019